Your Highlands Ranch Dentists, For Life
At First Chair Dental, we strive to be your dentist for life! From infancy through adulthood, we are a fully comprehensive family dentist.
Patients looking for comprehensive dental services will find everything they need at First Chair Dental.
We pride ourselves on staying up-to-date on the ever-changing technologies of the dental and medical field.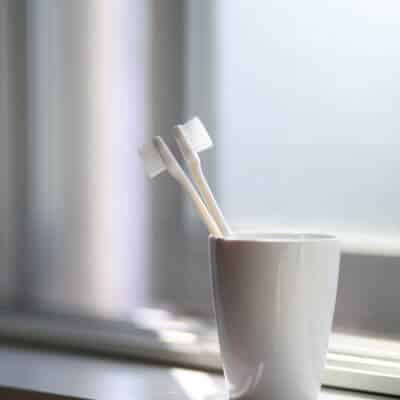 At First Chair Dental, we strive to provide a wide variety of dental care for all ages. Starting with a Happy Visit, as early as when the first tooth breaks through the gum, we educate our patients and families on proper care, while developing a positive relationship with the dentist at an early age!
Dental Exams & Teeth Cleaning

Regular dental cleanings and exams are vital to your oral health. Each time you visit First Chair Dental for a checkup, we will provide professional teeth cleaning and a comprehensive dental exam to help your smile stay healthy.

Same-Day Crowns

First Chair Dental can deliver crowns in one day. Our CEREC same-day dental crowns are the most modern technology available in dental restoration. We have invested in this modern technology that makes use of both computer-aided manufacturing (CAM) and computer-aided design (CAD), to provide high-quality dental restoration work, fast!
CEREC technology makes it easier for our patients. You no longer have to wait and spread out your dental crown work over several weeks or several appointments. We have your new ceramic crown or crowns done in one day!

Periodontal Disease

Periodontal disease (also known as gum disease) is an infection that, if not treated early, can dramatically affect your future dental health. Swollen and bleeding gums may be early signs of periodontal disease. There are ways to stop the progression of periodontal disease, which we offer in our office.
Scaling and Root Planing may be an option for you! If gum disease is caught early and hasn't damaged the structures below the gum line, a professional teeth cleaning should be done. While a prophylactic cleaning will address the surface of the tooth to your gum line, scaling actually goes below the gum line. If the pockets between your gums and teeth are too deep, scaling and root planing may be needed. Scaling and root planing is a non-surgical procedure provided to treat periodontal disease. In fact, this procedure – sometimes called a deep cleaning — can help restore your gums to health. Following this non-surgical procedure, you'll come in for periodic Perio Maintenance cleanings to help maintain your gum pockets and oral health.
Want to improve your smile and appearance? Make a healthier and more confident first impression? First Chair Dental offers cosmetic dental treatment solutions designed to improve the appearance of your teeth.
Tooth Whitening

Want a brighter smile? We offer a variety of in-office and at-home tooth whitening solutions that are much stronger and more effective than over-the-counter whitening treatments.

Porcelain Veneers

Want to change your tooth shape, size or color? Porcelain veneers are thin pieces of porcelain used to recreate the natural look of teeth, while also providing strength and resilience similar to natural tooth enamel.
We offer our patients various techniques to restore their smile back to the healthiest it can be. Even with great hygiene and cleanings, you may need a specific treatment to help with an underlying issue.
Crowns & Bridges

When existing fillings become too big, or when teeth become cracked, we may need to place crowns on those teeth to protect them from further damage. When teeth are lost, a bridge may be an option to restore and replace one or more missing teeth

.

Dental Implant Crowns

If you are missing a tooth, a dental implant may be an option to replace that tooth. Our Periodontist, located in our Dental Specialty Center, Stanbrick Dental Specialists, in the Denver Tech Center can place a titanium implant to replace your missing tooth. Then, you would return to our office for us to place the dental implant crown.

Dentures

If you are missing several teeth and are unable to have implants placed, partials and dentures are a great way to bring back your smile.

Full Mouth Reconstruction

A full mouth reconstruction is meant to replace or rebuild all of a patient's teeth. We would be happy to discuss this with you further.

Composite Fillings

At our office, we prefer to restore your teeth with composite (tooth-colored) fillings.

Inlays & Onlays

Dental inlays are fitted and molded in the chewing area of your tooth that has been damaged through injury or decay.

Onlays are used for damage and deterioration to the cusps of your tooth as well as the biting surface.
You're more than just a patient to us at First Chair Dental – you're family! Contact us today to request an appointment!